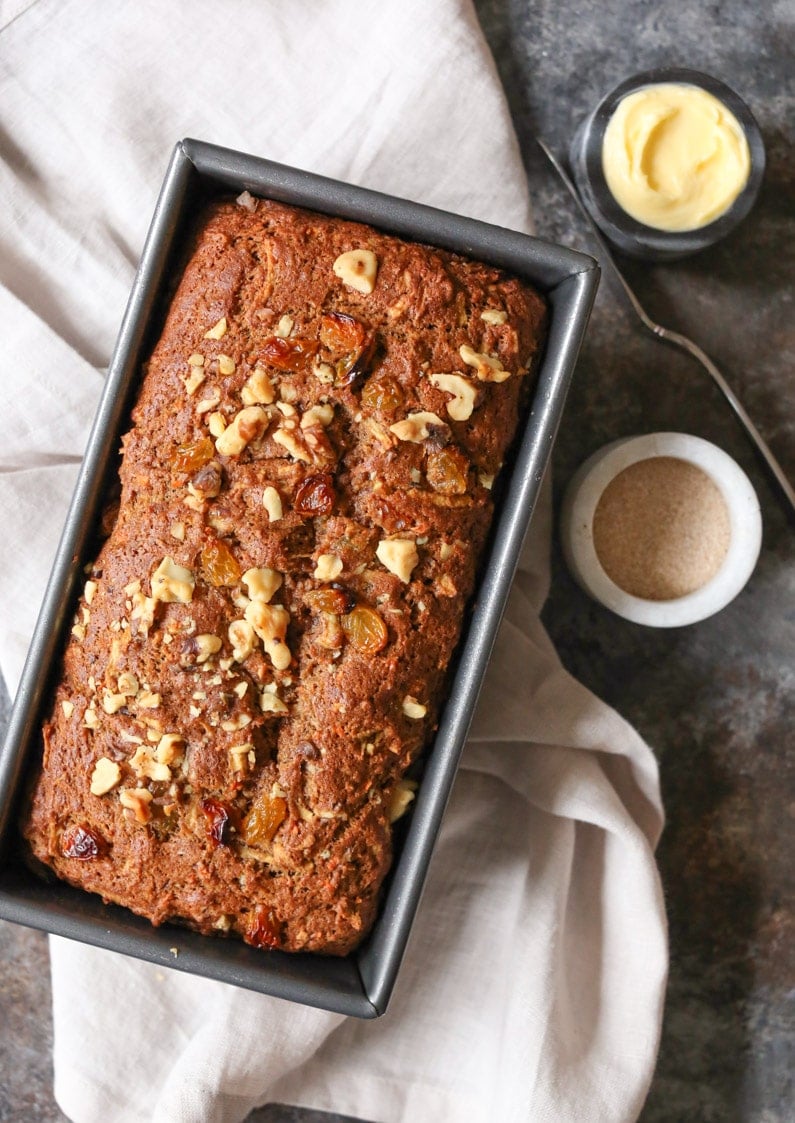 Back in August, my roommate and I went fly fishing in Idaho.
I do not like fly fishing. Truth. Logan likes fly fishing, and he has done an excellent job of convincing himself that I also enjoy the "sport." In fact, when I failed to express adequate enthusiasm over his booking a guide for the aforementioned outing, he actually said, "I know you're excited. You LOVE fly fishing!! We're gonna catch so many hogs!!" ("Hog" is a big fish?)
I hated to be a buzzkill, but I did gently remind Logan that I'm not really into fishing of any kind—I'm legit terrified that a bad cast will lodge a fly in my eye or some other body part—and that our track record indicated we were unlikely to hook many hogs. He balked at this. "You are insane! We caught so many hogs last time and you loved it!!!" (Real life: We reeled in a grand total of two rather small fish on our last "adventure," and I got infinity mosquito bites and a nasty sunburn.)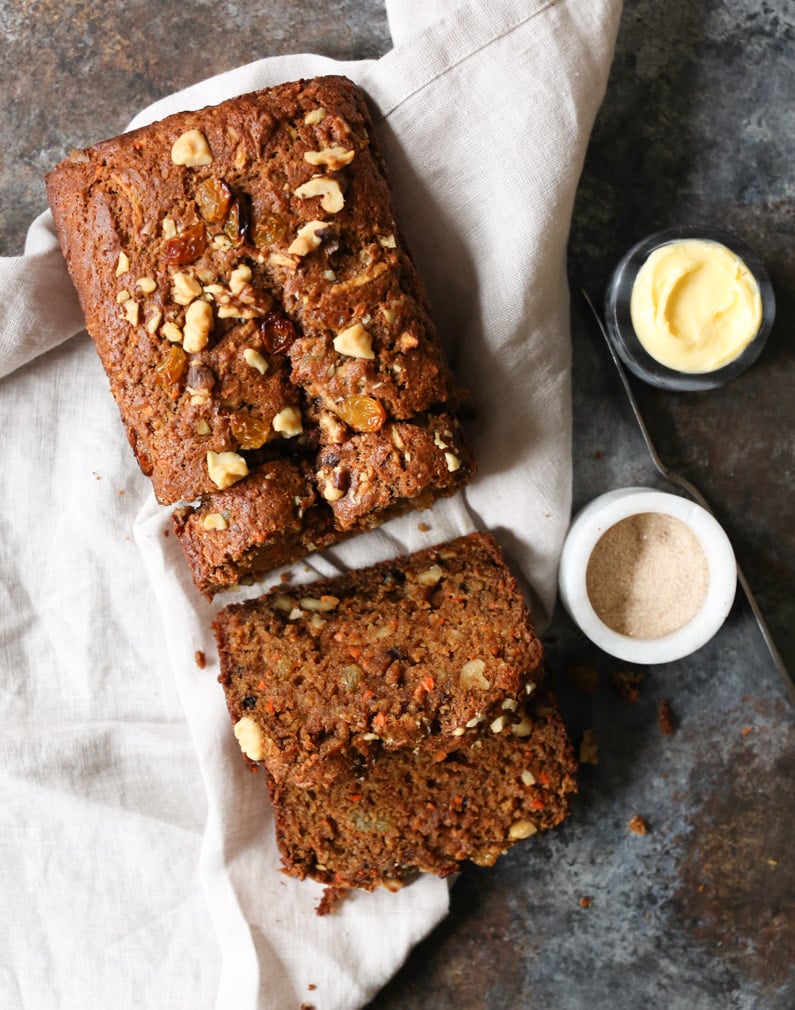 Knowing I would not win this fight, I decided to focus on the silver linings of fly fishing in Idaho. I like floating in boats! I enjoy watching Logan pretend to know what he's doing with a fishing rod! The Tetons are pretty! If we caught fish, I could post photos of myself holding them on social media and make people think I am rugged and outdoorsy!!! (I am very good at finding silver linings.)
So on the morning of our fishing excursion, I dragged my adventurous ass out of bed at the crack of dawn, sprayed my entire body with bug spray (DEET poisoning be damned), and donned my finest "fishing casual" attire. Logan's parents drove us into town to meet our guide, and while our licenses were being printed, they took us to their local bakery to pick up coffee and breakfast. In a very uncharacteristic move, I chose a morning glory muffin for the road.
I'm not really a muffin person. Most muffins are just cupcakes without icing, so I tend to steer clear of them for Gwyneth-like reasons. But on this particular day, I decided to go HAM given that I'd be spending the next several hours feigning enthusiasm about fish. And thank God I did. That muffin was a revelation. Warm and sweet, and dear God, SO MOIST.
In case you're not familiar, a morning glory muffin is basically a hybrid carrot cake and apple-cinnamon situation. A good one is truly glorious, and that particular muffin was hands down the best one I've ever had. Morning glory or otherwise. It was so delicious that it managed to make the entire fishing experience a rather enjoyable/productive one. We may have only caught one very small fish, but I was quite happy sitting in the back of the boat listening to our guide's radio and thinking about how best to recreate this muffin at home. Silver lining to end all silver linings!!!
It took me a few months, but I finally took the morning glory plunge a few weeks ago. I decided to go the bread route because I had misplaced my muffin tin, and I'm thrilled that I did. Mostly because I ended up slicing it thick, toasting it, and then spreading each piece with salted butter and cinnamon sugar, which I may not have thought to do with muffins. With that said, feel free to make muffins with this recipe! You do you. (I'd start checking them for doneness after 15 minutes.)
I'm pleased to inform you that the recipe is super simple, and the ingredient list is mostly pantry staples. Better still, the bread is made with 100% whole wheat flour, heart healthy coconut oil, and plenty of fruits and veggies, so it's actually pretty damn good for you. I recommend considering it for your Thanksgiving breakfast/snacking needs. It's a crowd-pleaser.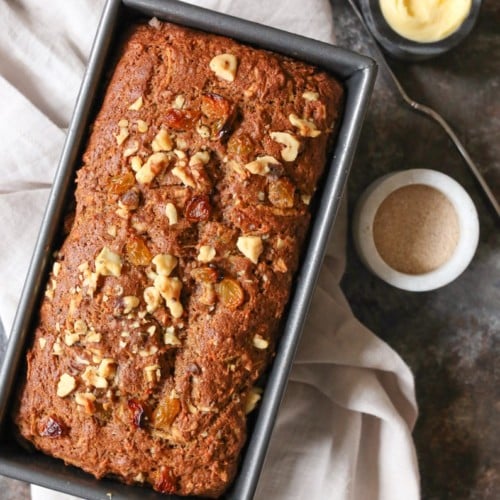 Morning Glory Bread
Author -
Ingredients
¾

cup

grated carrots

1

Granny Smith apple

peeled, cored and grated

1

large egg

1

large egg white

1/3

cup

nonfat plain Greek yogurt

½

cup

pure maple syrup

½

cup

extra virgin coconut oil

in liquid form

1½

cups

whole wheat flour

2

teaspoons

ground cinnamon

¼

teaspoon

fine grain sea salt

1¼

teaspoons

baking soda

1/3

cup

golden raisins

1/3

cup

chopped walnuts
Instructions
Pre-heat the oven to 350 degrees. Grease a standard loaf pan with a little bit of coconut oil and briefly set aside.

In a mixing bowl, whisk the carrots, apple, egg, egg white, yogurt and maple syrup and coconut oil until very well combined.

In a separate bowl, sift together the flour, cinnamon, salt, and baking soda.

Add the dry ingredients to the wet ingredients and stir just until combined. Fold in the raisins and walnuts.

Transfer the batter to the prepared loaf pan, and smooth the top with a spatula. (The batter will be pretty thick.) I like to sprinkle a few extra chopped walnuts and raisins on top, but that's completely optional.

Bake for 50-55 minutes until a tester inserted into the center comes out clean. (Be careful not to overbake! You want to keep things moist.)

Let the bread cool in the pan for 10 minutes, then carefully transfer it to a wire rack to cool completely.

Slice and serve!
Never miss a post!
Get new recipes and lifestyle tips delivered straight to your inbox.